Practice Profile
Christiaan assists clients to resolve various commercial disputes, with a focus on appellate advocacy, insurance matters, and class actions. He also handles competition, employment and some insolvency litigation. He has appeared at the Supreme Court of Canada, all civil levels of court in Ontario, before the Federal Court and the Federal Court of Appeal, as well as private arbitrations. He is an experienced trial and appellate lawyer.
Clients benefit from Christiaan's resolute advocacy, but also appreciate his creative and efficient approach to resolving legal disputes. 
Prior to joining Theall Group, Christiaan practiced for ten years at two leading national law firms.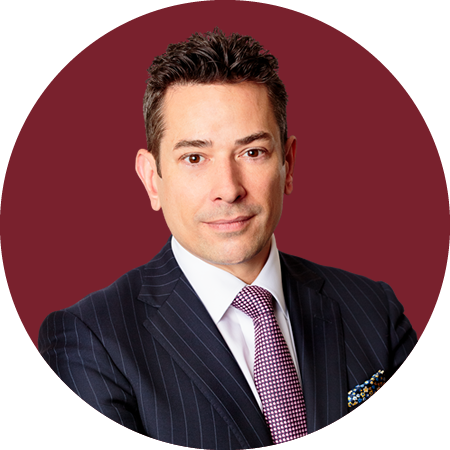 Education
University of Toronto Faculty of Law, J.D., 2007
Simon Fraser University, B.G.S. (History, Philosophy and Political Science), 2004
Academic Achievements
Laskin Prize, Highest Standing in Constitutional Law, 2005
McRuer Scholarship in Administrative Law, 2006
Publications
Christiaan Jordaan, "Step By Step Appraisals – The New Kid On The Block" (Mondaq, 2023)
Christiaan Jordaan, "SCC Addresses Implied Assurance of Coverage from Continued Defence" (Mondaq, 2021)
Christiaan Jordaan, "Insurance Decision in Backyard Media: Drastic Consequences Require Commensurate Clarity" (LexisNexis, 2021)
Christiaan Jordaan, "Supreme Court Torpedoes Mr. Submarine's Recovery of Pure Economic Loss from Allegedly Negligent Supplier" (Mondaq, 2020)
Christiaan Jordaan, "In ODD Decision, Supreme Court Severs Link between Certification and Common Issues Trial for Price Fixing Cases" (Mondaq, 2019)
Christiaan Jordaan, "A coverage 'Thrilla' in Manila – Court finds underinsured endorsement provides worldwide coverage", (London: Mondaq, 2019) & (London: International Law Office, 2019)
Jeffrey Leon & Christiaan Jordaan, "How Many Regulators Does It Take to Investigate?" (2013) 18:1 Corporate Liability 1050.
Michael Eizenga & Christiaan Jordaan, "Ethical Issues in Class Actions Defence: Communications with Putative Class Members" in Colloque national sur les recours collectives – Développements récents au Québec, au Canada et aux Étas Unis (Cowansville, Québec: Thomson Reuters, 2013).
Robert Bell, Christiaan Jordaan & Fadi Yachoua, "Join the Conversation: Isn't it Time for Class Action Reform?" in Annual Review of Civil Litigation 2012, Todd L. Archibald and Randal Echlin, eds. (Toronto: Carswell, 2012).
Freya Kristjanson & Christiaan Jordaan, "Waiver of Solicitor-Client Privilege: How to Avoid Every Litigator's Nightmare" (Advocates' Society Spring Symposium 2008: Trials and Tribulations: The Practical Advocate, May 2, 2008).
Representative Cases
In arbitration proceedings Christiaan has successfully represented a variety of clients, including international construction companies in P3 project disputes, and automobile distributors in dealership network disputes.
In Martin v Wright Medical Technology Canada, 2022 ONSC 4318, Christiaan represented a medical devices manufacturer in a proposed class action. The decision prevented the plaintiffs from avoiding the consequences of failure to comply with requirements under the recently amended Class Proceedings Act, 1992.
​In the Supreme Court of Canada, Pioneer Corp v Godfrey, 2019 SCC 42, and related proceedings before the Ontario Divisional Court, the Ontario Court of Appeal and the British Columbia Court of Appeal: Christiaan represented a Japanese technology company in an alleged price fixing class action. The appeals addressed the standard for certification of harm based on economic evidence and the intersection of the private right of action under the Competition Act with common law causes of action.
Hospira Healthcare Corporation v. Kennedy Institute of Rheumatology, 2018 FC 992, and Janssen Inc. v. Pfizer Canada Inc., 2019 FCA 188: Christiaan represented a pharmaceutical distributor in successfully opposing a non-party production order in a patent infringement action at the Federal Court and the Federal Court of Appeal.
Loan Away v. Western Life Assurance Company, 2018 ONSC 7229: Christiaan represented an administration company for group creditor insurance plans in successfully opposing being added to a dispute between the insurer and the insured.
In 1196158 Ontario Inc v 6274013 Canada Limited, 2012 ONCA 544, Christiaan successfully represented a dairy company in a proceeding alleging it had breached its lease. The Court of Appeal's decision is a leading case on dismissal for delay.