Practice Profile
Dylan Cox is a Partner at Theall Group LLP. He maintains a general civil and commercial litigation and alternative dispute resolution practice, specializing in insurance coverage and product liability matters. He has appeared before the Ontario Superior Court of Justice, Ontario Court of Appeal, and the Manitoba Court of King's Bench, as well as in private arbitrations. He has also acted for clients with matters before the Alberta Court of King's Bench, Alberta Court of Appeal, Supreme Court of Newfoundland & Labrador, and the Supreme Court of Nova Scotia.
He has experience advising and representing clients in disputes under various policies, including commercial property, commercial general liability, course of construction/builder's risk, wrap-up liability, errors & omissions, directors' and officers' liability, private health insurance, life insurance, and environmental liability policies. He also has experience with claims against insurance brokers, agents, and adjusters. He regularly comments on insurance law decisions through articles published to the firm's blog, and recirculated on the Canadian Journal of Insurance Law, Canadian Insurance Law Reporter, The Lawyers' Daily, and publications from Mondaq Canada and the International Law Office.
His product liability practice ranges across industries, and he helps edit Product Liability: Canadian Law and Practice, a loose-leaf textbook on product liability law. Dylan has expertise in the automotive sector and has acted for Canadian automotive distributors in disputes with dealers. He also has corporate law experience in this sector, including secondments as in-house counsel for a Canadian automotive distributor. On two occasions, he has assisted with the launch of new automotive brands.
Dylan is conversant in French. In his spare time, Dylan enjoys all things Toronto sports and taking care of his dog, a rescued Sharpei-terrier mix.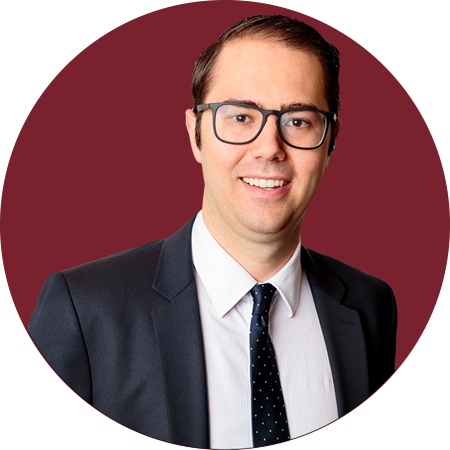 Education
University of Toronto Faculty of Law – Juris Doctor, 2015
Carleton University – Bachelor of Public Affairs and Policy Management, 2012 (Senate Medal for Academic Excellence, Dean's List – Highest Honours)
Academic Achievement
Blake, Cassels & Graydon LLP Prize for the highest standing in Business Organizations.
Recent Representative Cases
Wescom Solutions Inc. v. Sam Yip et al (2020 ONSC 5845)
Loblaw Companies Limited v. Royal & Sun Alliance Insurance Company of Canada, (2022 ONSC 1897)
Distillery SE Development Corp. v. Temple Insurance (2021 ONSC 1908)
– upheld by the Ontario Court of      Appeal at (2022 ONCA 390)
Professional Involvement
Dylan is a member of the Canadian Bar Association, Canadian Defence Lawyers, and the Advocates' Society. He also acts as a coach and judge for University of Toronto Upper Year Moot.
Publications
A full list of publications can be provided on request. A recent sample is below:
Dylan Cox "Insurers Ordered to Defend Negligent Construction Act, Pay All Pre-Notice Costs" (Canadian Insurance Law Reporter, June 2022)
Dylan J. Cox "Novel Case on Data Exclusion Interpreted in Favour of Insureds" (Published on Mondaq, but also with the International Law Office and The Lawyer's Daily)
Dylan J. Cox "Insurance for Business Interruption resulting from the COVID-19 pandemic: what your policy may cover" (Published on Mondaq, but also with the International Law Office)
Dylan J. Cox, "Court Of Appeal Dramatically Restricts Application Of "Delay" Exclusion In E&O Policy", (London: Mondaq, 2016)