We act exclusively for policy holders and their brokers with respect to coverage disputes. This sets us apart from virtually every other insurance firm in Canada.
Our founding partners made a conscious decision not to act for insurers, with respect to coverage disputes, in order to avoid the inherent conflicts that arise when a law firm acts for insurers and policy holders. Our focus is on understanding and effectively representing the interests of policy holders and their brokers.
In addition to our primary coverage litigation practice, we have assisted clients on a broad range of complex insurance issues, in a variety of capacities. This has included working on underwriting submissions, policy drafting, coverage analysis, risk management reviews, alternative risk transfer, coordinating insurance and contractual allocations of risk, captive insurance programs, reinsurance coverage and claims submissions. As well, we have participated in a number of inter-disciplinary projects involving both risk analysis and alternative risk management structures.
We have acted for large and small corporations, individual policy holders as well as the Attorney General for Ontario.
Lawrence Theall and Shaun Hashim are editors for the Insurance chapter in Bullen & Leake & Jacob's 3rd Edition of Canadian Precedents of Pleadings in 2017.
Please contact our Insurance Coverage Group leader, Lawrence Theall, at 416-304-0884 for advice on how we can help with your insurance coverage issues.
I strongly recommend the Theall Group to clients for their expertise and dedication, in advocating a client's rights, which produces very positive results. By focusing on the policy holder, they are unfettered by conflicting client relationships with Insurers, thus ensuring the policy holder the full benefit of their extensive insurance knowledge to produce the best possible outcome. Unencumbered by stale industry thinking and practices, their fresh thinking and innovative approach gains the desired practical result.
The exclusive dedication of Theall Group LLP to the representation of policyholders affords corporate insureds responsive access to specialized legal professionals with impressive credentials and a recognized reputation for achieving favourable coverage litigation outcomes whereby policyholders attain the broadest and intended scopes of insurance coverage.
Recent Representative Cases:
Parkhill Excavating Limited v. Royal & Sunalliance Insurance Company of Canada,
2016 ONCA 882.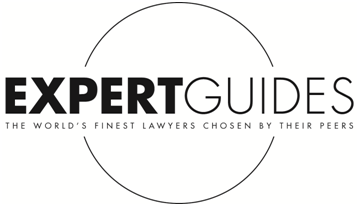 Lawrence Theall was selected by his peers for Insurance & Reinsurance in Expert Guides